Breezesta Limited Lifetime Warranty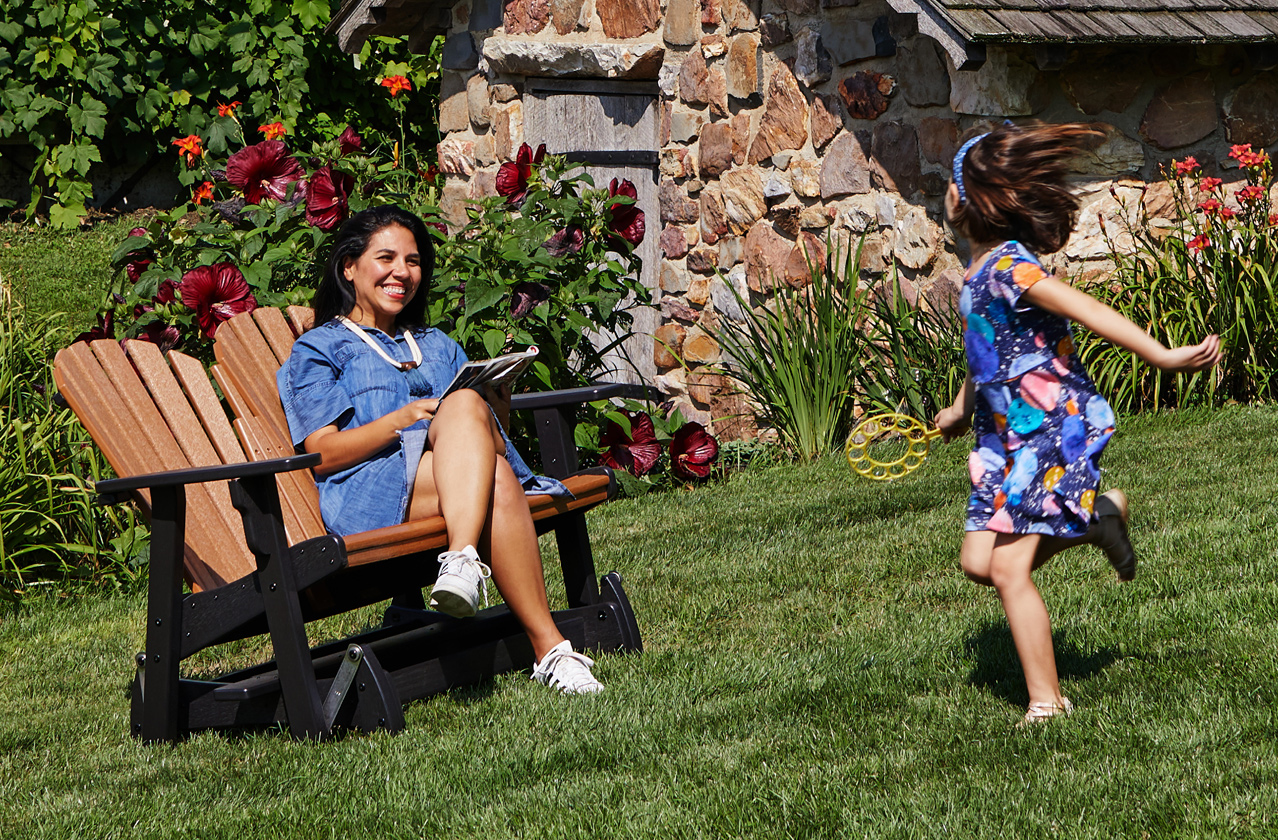 At Casual Living Unlimited, our objective is to inspire you to customize outdoor spaces and create memories through every season of your life with premium Breezesta outdoor furniture. We are proud of our quality materials, craftsmanship, and eco-friendly focus aimed at providing you years of enjoyment, comfort, and value.
furniture
We warrant to the original homeowner that our Breezesta products will be free from manufacturing defects when subject to normal and proper use and will not crack, splinter, chip, peel, or rot or suffer structural damage including from insect infestation. Casual Living warrants to the original purchaser, not transferable, a limited lifetime pro-rated warranty for residential and five (5) years of commercial use from date of proof of purchase (dealer receipt or commercial invoice). "Commercial use" is defined as furniture product purchased by or installed upon property owned by corporations, governmental agencies, partnerships, trusts, religious organizations, schools, condominiums, homeowner associations, cooperative housing arrangements, apartment buildings, restaurants, hotels, clubs or any other type of building or premises not used by individual homeowners as their residences. As used in this document, homeowners shall be consumers and include residential tenants.
Lifetime Prorated Residential Warranty Schedule:
For the first 15 years from the date of purchase, a 100% credit will be applied toward the purchase of replacement parts or furniture units. After the first 15 years from proof of purchase – A prorated credit, will be applied toward the purchase of replacement parts or furniture units in accordance with the table below:
0 – 15 years = 100%
16 – 25 years = 50% of original purchase price
26 – life = 25% of original purchase price
The credit will be based on the purchase price and purchase date shown on the proof of purchase. No cash reimbursement will be made in any case.
Additional Terms for Lifetime Pro-Rated Residential Warranty:
Should any manufacturing defect occur during the lifetime of the original homeowner, Casual Living will repair or replace, at its sole option, the defective furniture part or product. Casual Living shall not be liable or responsible for any labor charges or other expenses whatsoever in connection with repair or replacement of either the original or any replacement product. Casual Living also reserves the right to refund the amount paid by the original purchaser for the furniture product.
The lifetime prorated coverage offered by this limited warranty is designed to cover original individual homeowners only. In the case of commercial use, the warranty period will be five (5) years following the purchase of the furniture.
fade protection
Casual Living's Breezesta furniture products are made with UV inhibitors and stabilizers to minimize against excess fading beyond normal weathering and are warranted not to fade for three (3) years; however, upon sun exposure all colors will fade, to some degree, over time. Casual Living, at its sole discretion, will determine if fade is beyond normal and replace the part(s). The foregoing shall not be considered defects in materials or workmanship and are not covered under this warranty except as noted above. This provision also applies to the limited warranty for commercial use.
hardware
Hardware used in assembly of Breezesta products is warranted not to break for a period of twenty (20) years of residential use or five (5) years of commercial use. Hardware is warranted not to rust or corrode from the effects of weather for two (2) years. This provision also applies to the limited warranty for commercial use.
Some surface rust is possible and not covered for replacement. Proper maintenance of hardware will reduce weathering effects, particularly in coastal areas. Please see the care and maintenance guide on breezesta.com for full care and prevention details.
In the event of rust or corrosion replacement, hardware will be provided free of charge.
Powder coating does not include failure of the finish due to abrasion, including but not limited to abrasion caused by stacking, leaning the furniture against other furniture, or scraping against other surfaces.
Mechanical hardware used to create motion, as in swivel, rocking or glide, is warranted for a period of two (2) years against breakage.
cushions
Cushions will be covered for one (1) year for residential use only by Casual Living Unlimited. Cushion compression and fading and stretching of the fabric are normal and excluded from the warranty. Any further warranties, if applicable, will be covered under the cushion supplier's warranty. This provision also applies to the limited warranty for commercial use.
fire & ice table components
Certain components used in Breezesta fire tables, including burner, ignition, control panel, electronics, glass guard, and cover are not covered under the Casual Living warranty, but may be covered under the applicable manufacturer's warranty. Further details can be found at the various manufacturers' web sites.
warranty exclusions
This warranty does not provide protection against any failure, defect or damage caused by situations and events beyond normal exposure conditions, including but not limited to:
Assembly or handling of the products, including labor and assembly costs, or defects caused by improper assembly.
Shipping or handling costs of any approved hardware, part, or replacement product. There will be a one (1) year grace period from date of purchase on the shipping costs for any approved warranty.
The application of paint, varnish, or other coatings or chemicals not approved by Breezesta.
The application of heat or radiation from any external heat source, such as a barbecue grill, other appliance, or fire.
Color or pattern variances between any part or any new replacement part or pieces. We will occasionally discontinue and/or modify products and/or colors. If the original product or color is not available, the warranty replacement item will be made at Casual Living's discretion with consideration of comparable quality or price.
Expansion and contraction due to extreme changes in temperature or humidity.
Damage beyond material or and workmanship defects, including, but not limited to, neglect, improper care, unreasonable use, misuse, use for something other than Casual Living's intended purposes physical abuse, vandalism, accidents, acts of God (fire, flooding, hurricanes, tornadoes, lightning, etc.) or environmental conditions (mold, mildew, etc.)
Staining caused by rusted or corroded hardware or foreign substances (such as dirt, grease, oil, etc.) or normal weathering.
The foregoing may void all warranties.
Casual Living Unlimited liability under any warranty with respect to the Breezesta products shall not under any circumstance exceed the purchase price, or that portion of the price allocated to damaged or defective parts or components. The product, part, or component may only be fully replaced one time under the warranty. Proper maintenance of your product is required to support the benefits of this warranty. This warranty is void in the event of abuse or neglect. The warranty does not apply to normal wear and tear.
warranty claim procedure
For service under this warranty, contact Casual Living at the address below. When submitting a claim, you will be required to type your claim directly into a digital submittal form on our website or mail/ email a completed printed or electronic warranty claim form. The claim form requires contact information, item # and description, color, a written description of the defect, photos and proof of purchase including the date of purchase. Once documentation has been received and reviewed, if approved, the corresponding hardware, parts, or replacement product will be shipped. Shipping cost will be the responsibility of the end-user and is not covered (except for the initial 1-year grace period).
Casual Living Unlimited
172 Orland Rd.
New Holland, PA 17557
loading...
THIS DOCUMENT CONSTITUTES THE EXCLUSIVE WARRANTIES AND REMEDIES PROVIDED BY CASUAL LIVING. THE WARRANTIES AND REMEDIES CONTAINED IN THIS DOCUMENT ARE EXPRESSLY IN LIEU OF ANY AND ALL OTHER OBLIGATIONS, GUARANTEES AND WARRANTIES, WHETHER WRITTEN, ORAL OR IMPLIED BY STATUTE OR AT LAW. STATE LAW WILL DETERMINE THE PERIOD OF TIME FOLLOWING THE SALE THAT USER MAY SEEK A REMEDY UNDER THE IMPLIED WARRANTY OF MERCHANTABILITY OR FITNESS FOR A PARTICULAR PURPOSE. CASUAL LIVING WILL NOT BE LIABLE FOR INCIDENTAL, CONSEQUENTIAL OR INDIRECT DAMAGES OF ANY SORT, SUCH AS LOST PROFITS, LOSS OF USE OR BUSINESS, EVEN IF CASUAL LIVING IS EXPRESSLY INFORMED OF THE POSSIBILITY OF SUCH DAMAGES.
This warranty gives you specific legal rights and you also may have other rights that may vary from state to state.
This warranty may not be modified, altered, or expanded by anyone, including product distributors, dealers, sellers, installers and/or Casual Living Unlimited field representatives.
This warranty is effective for products purchased on or after May 1, 2021 and applies to the original purchaser only.