Chill Collection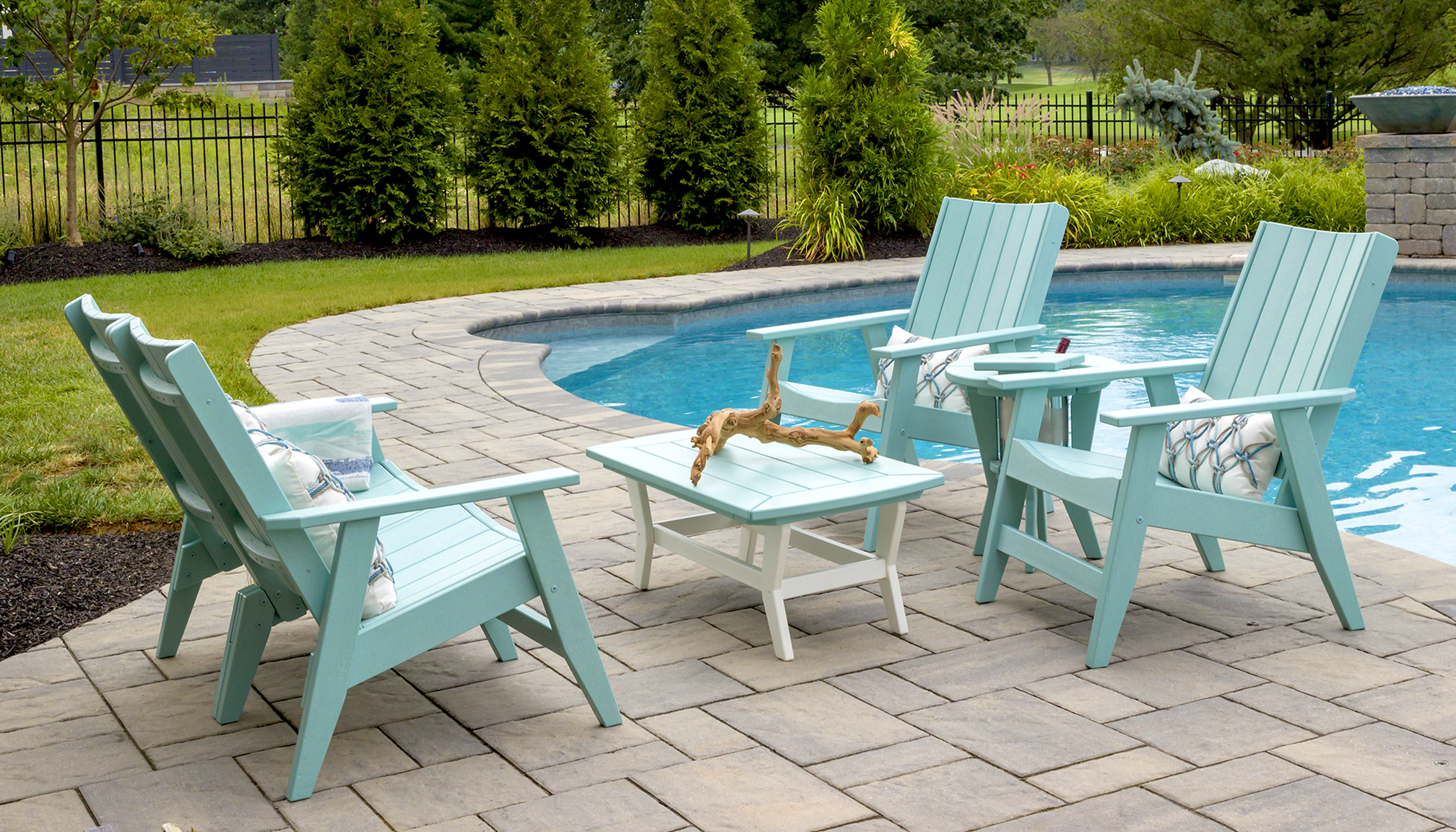 Easy like Sunday morning, our new Chill Collection is where laziness finds respectability! A little retro, a lot of hip, and very relaxing, lounge in our super comfortable loveseat, sofa, or deep seating chairs made for every body. With a supportive high back and just the right angle, we promise you will not want to get up. So chill some wine or your favorite beverage in our convenient, convertible side table and serve your friends from the coffee table. Cushions may just elevate Chill to divine. You choose – freedom from cushions or cradled coziness. With a Breezesta Chill set, outdoor living is very cool indeed!
Click here to see the full Chill Collection of furniture.
Palm Beach Collection
The Palm Beach Collection offers outdoor entertaining in style!  Fashioned after industrial design with clean, geometric lines, and generous proportions, the modular deep seating and dining are both trendy and timeless. The dining chairs are crafted for ultimate comfort whether eating or reading the paper all morning. Then, relax by fully reclining, sitting cross-legged, or sinking into the pillow-back cushions with sling-suspension seating for extra comfort. Add an ottoman to prop your feet up—or simply remove the cushion to create an end table. Versatile and flexible, the seating and color combinations are endless to suit your style and whim. Whether in the tropics or not, with the Palm Beach Collection, you'll feel like you're always on vacation.
Click here to learn more about our Palm Collection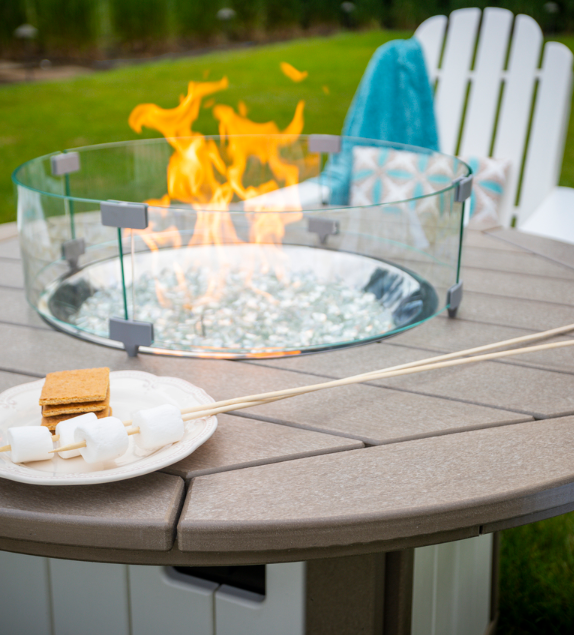 Elementz Collection
The Fire & Ice table, perfect for intimate dining and entertaining in all four seasons. Gaze at the fire on a chilly night, or replace the burner with an ice bowl for chatting with friends around the beverage table all summer long. It's the perfect conversation height for use with any classic Adirondack, Coastal Upright Adirondack, Chill Chat Chair or one of our deep seating club chairs in the Palm Beach or Piedmont Collection.
Blaze, the new "golden ratio" fire table is designed to be the most aesthetically pleasing rectangular shape based on the principles of geometry.  It is suitable for smaller spaces without sacrificing function.  Also in conversation height, it pairs with a wide variety of our Adirondack or lounge chairs.
Click here to see our Elementz collection with accessories.