the right material for your eco-friendly outdoor furniture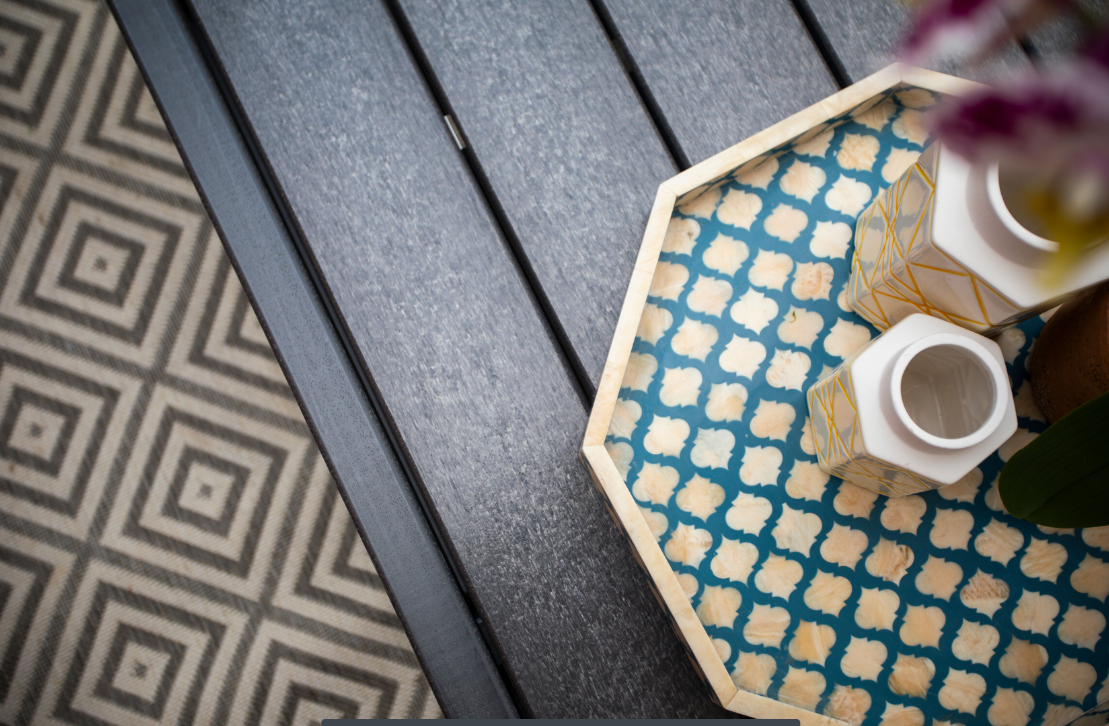 Feel the comfort and stability that comes from quality materials and close attention to detail. Breezesta furniture is made from very dense and durable HDPE poly lumber that is heavier than most competitors' HDPE versions and lower-cost polystyrene material. Our Sure-Lok joint mortise-and-tenon construction, typically used in fine woodworking, further ensures the furniture's sturdiness.
The lumber surface's unique graining mimics the look of real wood and helps to conceal minor scratches, while other manufacturers' smooth plastic amplifies them. Breezesta poly has multiple advantages over hardwood too: it is easier to maintain and is warranted against cracking, splintering, chipping, peeling, and rotting.
Visually, our color is second to none. Highly-saturated color pigments run throughout the lumber, so there's no worrying about white marks from scratches or nicks! Sun Guard Technology, our proprietary formulation of ultraviolet inhibitors and stabilizers that's mixed in with the color pigment, protects the furniture from fading. We guarantee it for three years! Finally, our color-matched fasteners are so subtle that all you focus on is the rich color and stylish design.
We're proud of our craftsmanship and quality materials, and we stand behind them. All Breezesta furniture comes with a limited lifetime warranty, so you'll be able to relax in style for years to come.